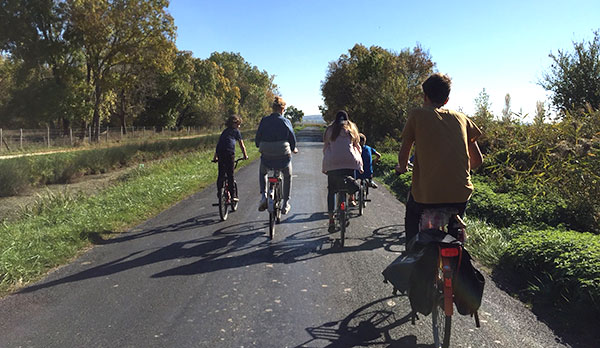 For many years, Le Domaine du Meunier has welcomed cyclists and bike tourists of all kinds, no matter what level, amateurs or confirmed atheletes.

Accueil Vélo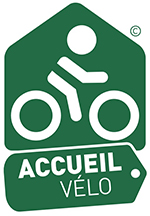 Accueil Vélo is a brand that refers tourist points and hosts who offer services adapted to tourists by bike. The Domaine du Meunier is labeled Accueil Vélo. If you book a room, an apartment or a gîte, we provide you with a secure shelter for your bikes, tools to repair, the possibility to wash your bike but also your clothes and dry it.
There are several circuits adapted to different levels  with a departure from Mortagne-sur-Gironde. The well named Côte de Tire-Cul (which means 'stretch your ass') climbs 18%,  nice for atheletics ! But there are also lots of straight bike tracks following the coasts and showing nice little fishermans huts, harbours, birds and landscapes.
The Agglomération Royan Atlantique also offers several mountain bike circuits including one on Mortagne.
The department of Charente-Maritime has many itineraries and also the passage of the Vélodyssée and the Canal des 2 mers by bike!
More informations t: biking in Charente-Maritime.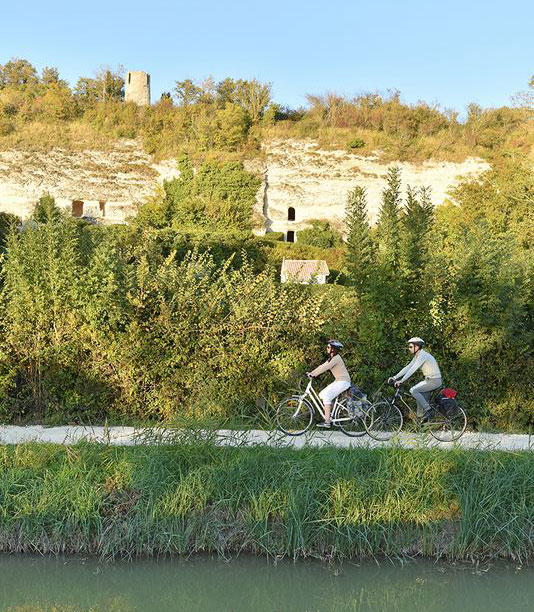 Circuit of Canal des 2 mers by bike
The Domaine du Meunier is situated at the start (or at the arrival !) of the Canal des deux mers by bike. This route connects the beaches of the Atlantic with those of the Mediterranean.
On the Royan / Bordeaux section, 4 stages are proposed:
Royan / Mortagne-sur-Gironde (38 km).
We welcome you on your arrival for a night in bed and breakfast or a longer stay in a gîte or apartment before your departure for the second stage.
Mortagne-sur-Gironde / Vitrezay (25 km)
Vitrezay / Blaye (40 km)
Blaye Bordeaux (50 km)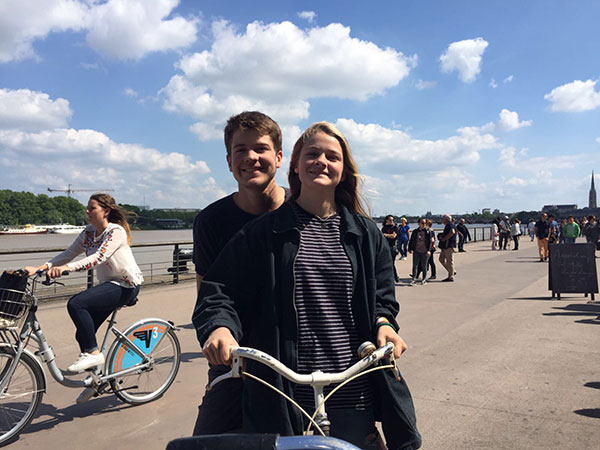 For the bike addicts, the little more of the Domaine du Meunier!
As you may have noticed, we like to collect and among our many collections, one of them pays tribute … to the bike.
If you want an « extreme bike » stay, your breakfast can be served on a collection of Gien plates tracing the evolution of the bike from 1793 to 1924.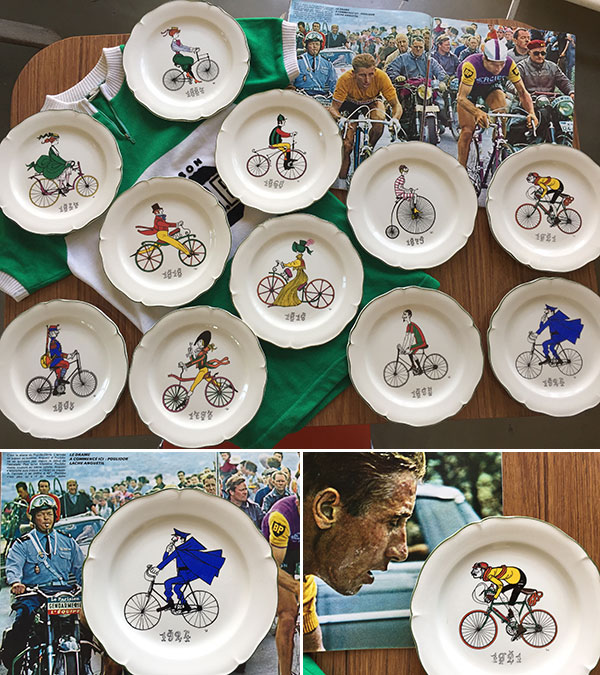 If you are a user of Strava or any other application like that, do not hesitate to share your tours around Mortagne-sur-Grironde!