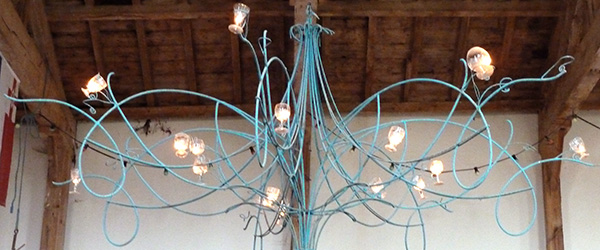 Robert Duff is a Dutch artist best known for his works as a painter.
At Domaine du Meunier, it is also possible to get an overview on his many talents.
In Amsterdam late 90s, Robert Duyf lived near Coen and soon became a friend. It is therefore natural to find some of his work at the Domaine du Meunier.
Molding of

a

roof

ornamentation
When Coen and Ariane arrived in Mortagne, they had to restore the house of the Parias family before the rental of the apartments and guest rooms is possible. Work had therefore started in 2004 including restoration of facades. In the attic of the house, between many objects, a zinc palm leaf was found. On old postcards the house of Parias family appeared, so it was possible to know where this decorative element came from : it was an ornamentation that belonged on the corners of the mansard roof.
In order to restore the house to its original appearance, Robert Duyf made a palm leaf mold of silicone and then make 4 fiberglass molding out of it. After that he painted the palm leaf to look like zinc before they were repositioned in the corners of the roof.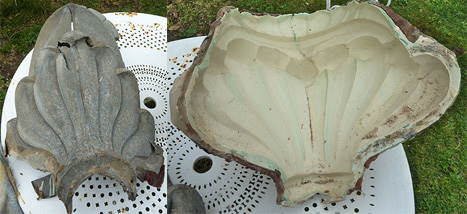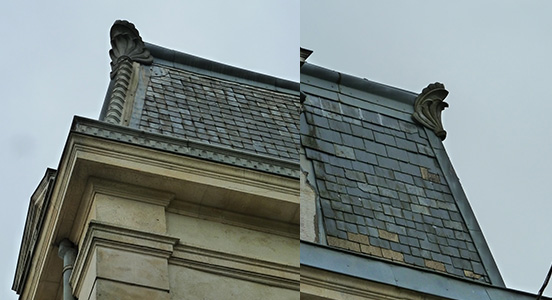 The

Siegel

models
In a very different field, Robert Duyf worked on the restoration of three mannequins from 30s. The painted parget mannequins of the famous brand Siegel (Siegel–stockman today) were discovered in 2001by Ariane in faded window of a woolshop in Cosne-sur-Loire. This shop was about to close and the owner agreed to sell them. The three mannequins left Cosne-sur-Loire in a red truck to be restored by Robert Duyf (parget and paint) and from 2004 onwerds took place in the dining room, the lounge and the Salle Parias Frères of Domaine du Meunier.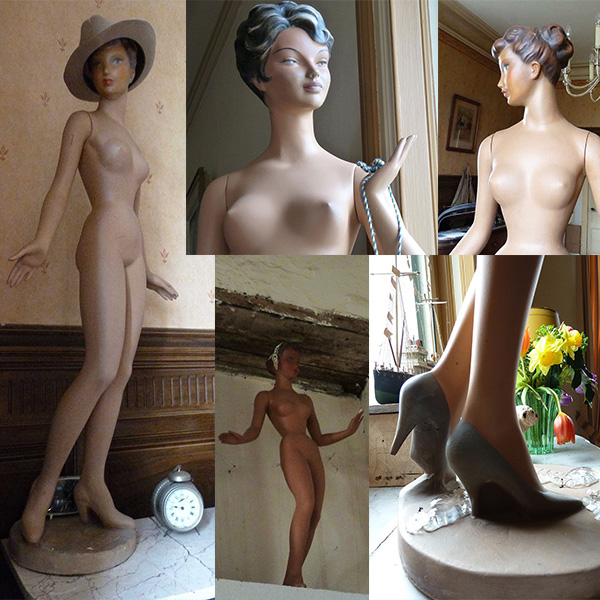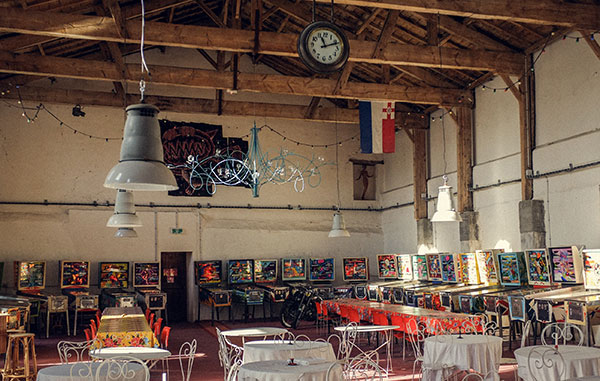 Blue

chandelier and

self-

portrait



It is also in the Salle Parias Frères where you can discover two other works of Robert Duyf, a self-portrait from 1997 and a chandelier from the same period. This large blue chandelier, created for a party with friends in the garage of a car collector in Amsterdam, consists of painted rebars with led-lighting. This chandelier decorated for several years the  Supperclub, an Amsterdam night club, before come illuminating the collection of pinball machines in Mortagne.